The place that usually use to cook and often use as dining room. Maybe it is the first statement if you thinking about kitchen. Yeah, we usually find the kitchen in many features that useful for food preparation, cook, or store the foodstuff and kitchen equipment.
In some house, homeowners use the kitchen as the dining room too. It will be practically and simple, because you do not have to deliver the food in the other room. Or, the homeowners have not another room be created as dining room, so they use the kitchen.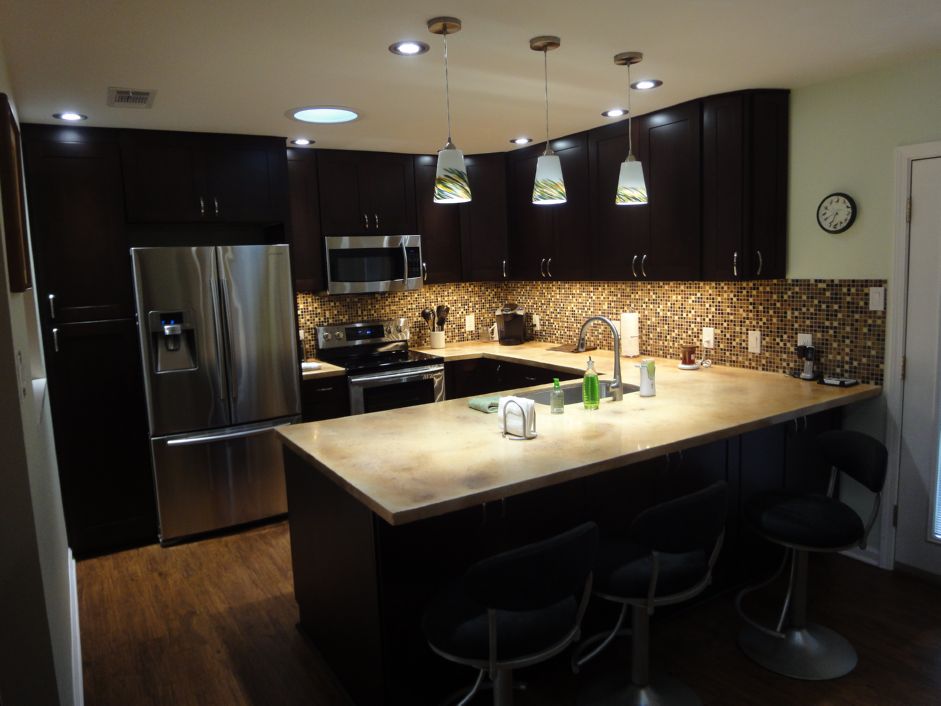 Keep the kitchen always neat and clean will be help you while you do activity in there. If you are the people who love cooking, kitchen will be the favorite place in your home. You may be have a lot of kitchen equipment and do not want to let them straggle anywhere. It will be make your kitchen seem messy and not safe.
You must to prevent this trouble before this really happen. Store these utensils in the storage place may be helped to decrease big trouble in your kitchen. And, kitchen cabinet is the best place to store your kitchen equipment and the others.
Before you purchase the kitchen cabinet, there are some questions that have you answer. What the kitchen cabinet design you like? What you should to know when choose the kitchen cabinets design? Do not get worry, I will tell you some information and tips that will help you get the answer of these questions.
The first of all, you should to know the materials for making kitchen cabinets. The most commonly material used in kitchen cabinet is the particle board. This material have some advantages, it is very cheap, thinness of the sheets and high durability. And the condition of this materials in humid place, do not shrink and swell like the other wood.
Other material you can use is medium density fiber board or MDF. This material is mainly used for lamination, it is strong and stiff. The price of this material is cheaper than high quality wood but still higher than particle board.
And the other alternative material is Plywood. This material is resistant to shrinking and cracking, easy to work, flexible and the cost is in reasonably priced.
After you decided the right materials, it is time to know the kitchen cabinet designs that probably create. Create your kitchen cabinets that fit with your need and your preferences. It should be accommodate your utensils and other stuffs. Maybe you need to store the spice bottles, so you probably create a spice rack costume in your kitchen cabinet. After it, you can choose the design and pattern that printed in the kitchen cabinet door. It must be depend with your taste and personality.
Having kitchen cabinets in your kitchen give many benefits to you and gives a fun and easy feeling when you cook. Kitchen cabinet also can storage your utensils, so them does not be scattered in anywhere and getting broken.